Crispy Air Fryer Chicken Wings are simply the best ever! Crispy on the outside, tender on the inside and with a smack of homemade buffalo sauce, they're finger lick'n good!
These make a great appetizer, serve them up with some of my other favorites for a restaurant worthy appetizer menu that will surely wow everyone. Try Crispy Onion Rings, Crispy Parmesan Fried Zucchini and my personal favorite the The Best and Easiest Hush Puppies.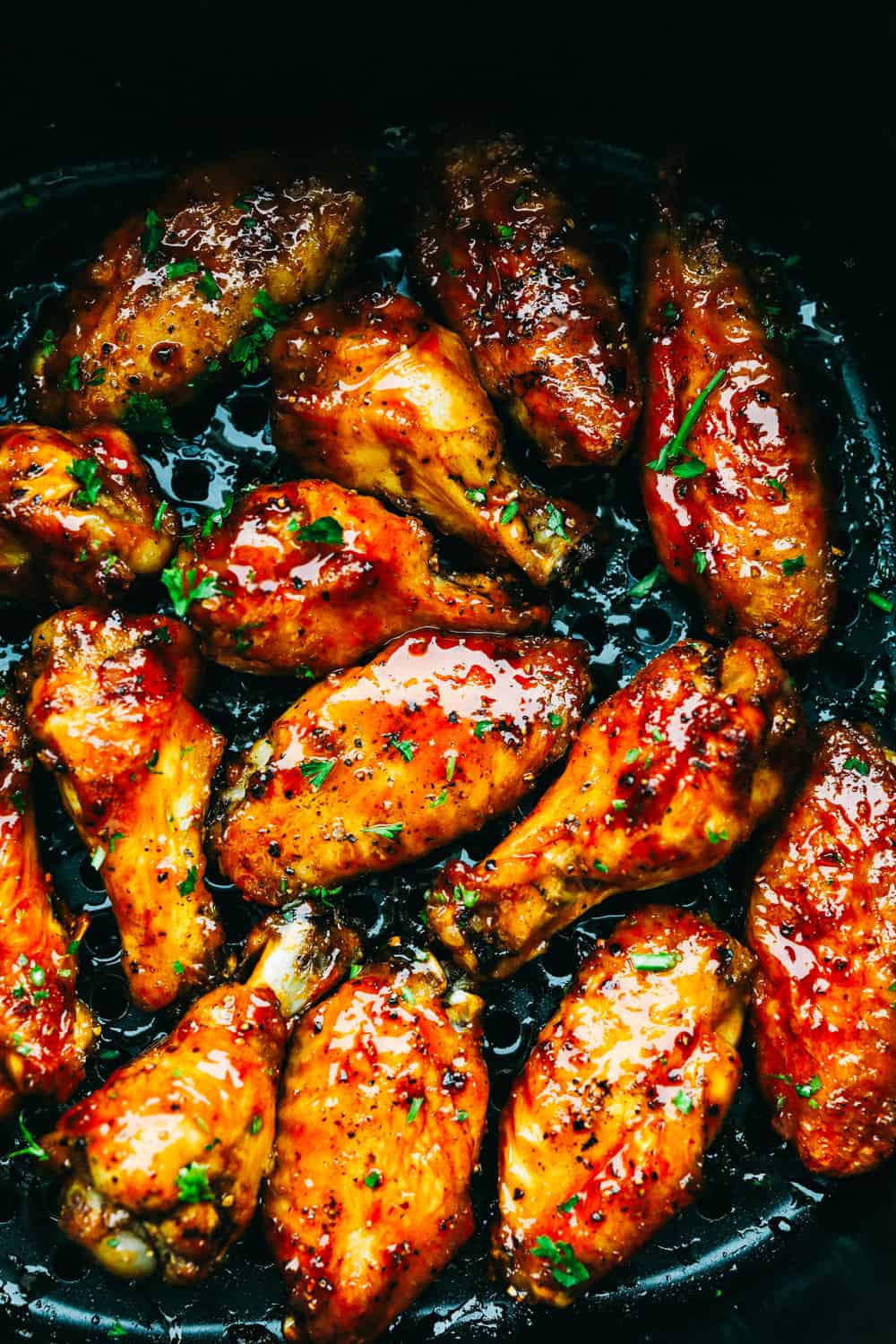 Air Fryer Wings
Using an air fryer to cook chicken wings is ingenious! It's the perfect way to get super crispy wings without frying. Baking wings doesn't seem to ever get that nice crisp on the outside without drying them out on the inside. Now you can have both, the tender juicy inside and crispy outside and in half the time of baking! You are going to absolutely love these.
Now when game time comes around throw a basket or two of these in…