Perfectly fluffy and tender on the inside, crispy on the outside, these Air Fryer Sweet Potatoes are going to rock your world! They are so creamy inside it's amazing. Just add your favorite topping and you'll have a new favorite way to eat these delicious sweet potatoes.
You can top them with just about anything you desire. Sweet potatoes go good with both sweet and spicy, try Honey Butter, Cinnamon Honey Butter or for a spicy treat Skillet Queso.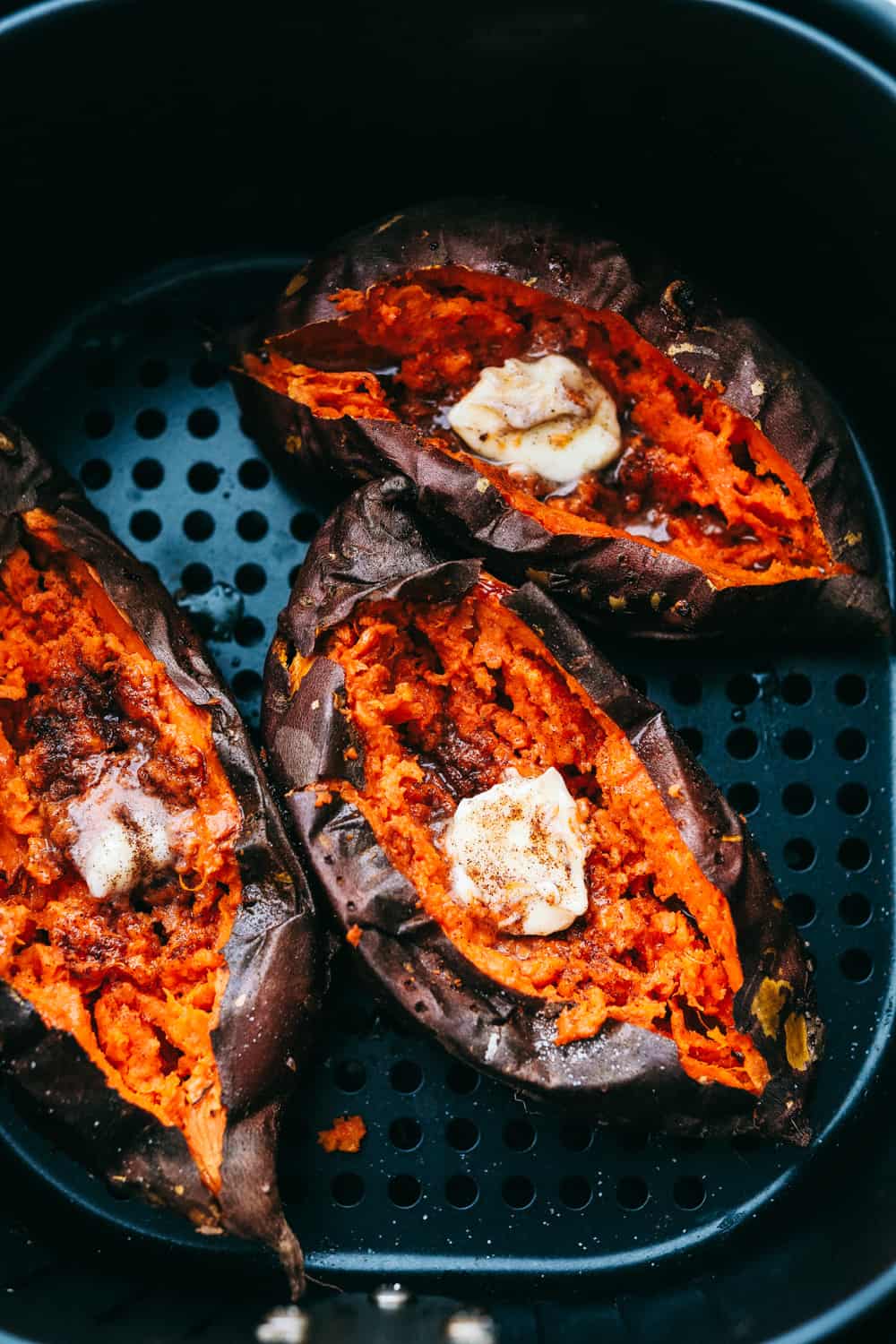 Baked Sweet Potatoes
Baking sweet potatoes just got easier with the use of an Air Fryer. Sweet potatoes come out perfectly and will be a great addition to any meal.
Cooking them in the Air Fryer allows the skin to get nice and crispy which is so good. You don't have to peel them either. It's so quick and easy. You can use this method of cooking to prep your sweet potatoes for just about any recipe you need.
Easy Sweet Potato…