Whether it is for a party or for your own private dinner, Avocado Egg Rolls in an air fryer are the appetizer to make. Crispy and golden on the outside, creamy and decadent on the inside, you have to try these!
Copycat recipes are some of the best recipes out there! They are usually just as good as the restaurants but way cheaper like making this Queso, Roadhouse Rolls and Gnocchi Soup.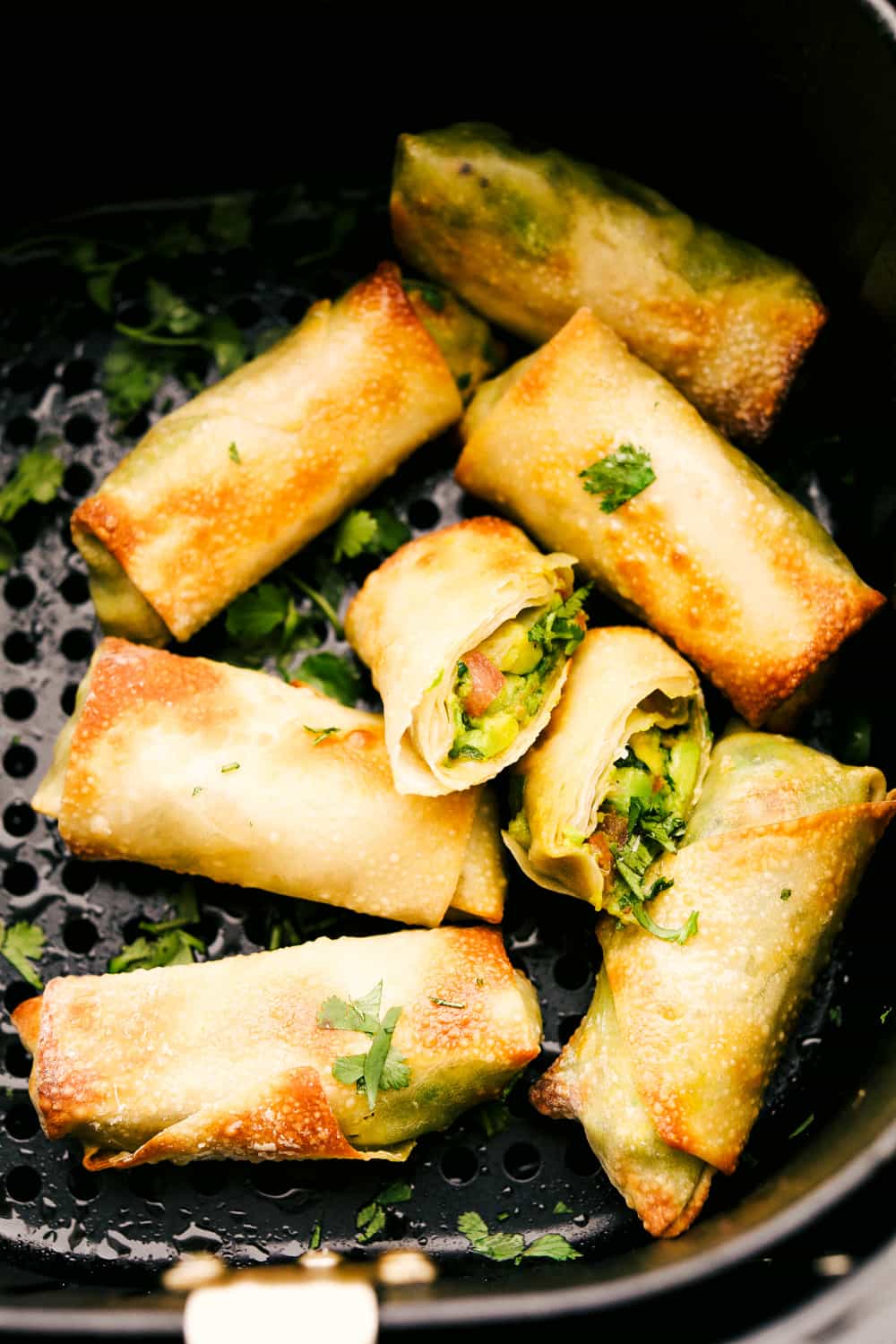 Air Fryer Avocado Egg Rolls Recipe
This air fryer recipe is going to become a fast favorite. Similar to my air fryer egg roll recipe, cooking them in the air fryer will change the way you make an egg roll. Whether it's southwest chicken or philly cheesesteak egg rolls, air frying makes them just divine. Without all the extra oil and mess you can have insanely crispy outsides and glorious creamy tender insides. Air frying avocado egg rolls is just genius!
This egg roll recipe has all the goodness…