Only 8 cans needed to make the MOST delicious chicken taco soup. It is just what you need to make a simple weeknight meal that the whole family will love!
Taco soup is full of flavor and a tried and true favorite! Make this in a variety of ways with my crockpot taco soup, easy cheesy taco soup or skinny taco soup.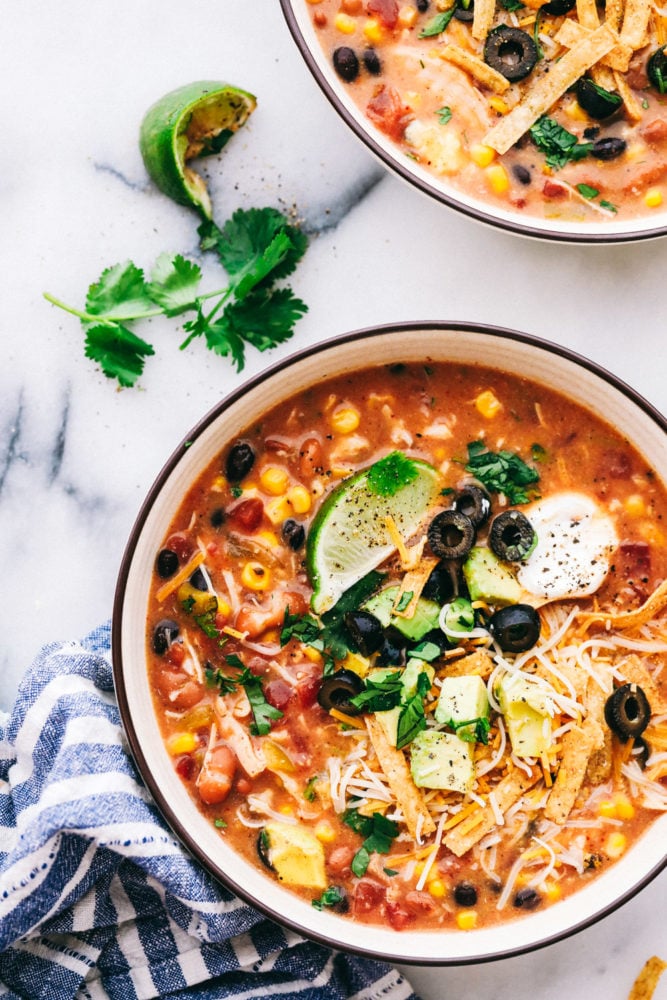 8 Can Chicken Taco Soup
I love how easy this recipe is and that I have these 8 cans on hand at any given time. Add it all together and create one amazingly easy dish that is thrown into a stove top pot or slow cooker. As the taco soup is cooking the flavors begin to combines creating an irresistible soup. It is thick, rich and chunky! This taco soup is fresh and comforting in every bite!
On a day your family needs you, this chicken taco soup recipe is there for you. All the flavors and warmth it brings in each bowl will bring everyone comfort and love gathered around the…