This super easy Graham Cracker Toffee is so delicious and addictive. Perfect for cookie plates to give to neighbors, bring to parties or just to eat! It's quick and luscious. We love to make this graham cracker toffee every year!
This recipe is similar to my Best Christmas Crack made with saltines and a bit easier than my Homemade Toffee, but just as amazing!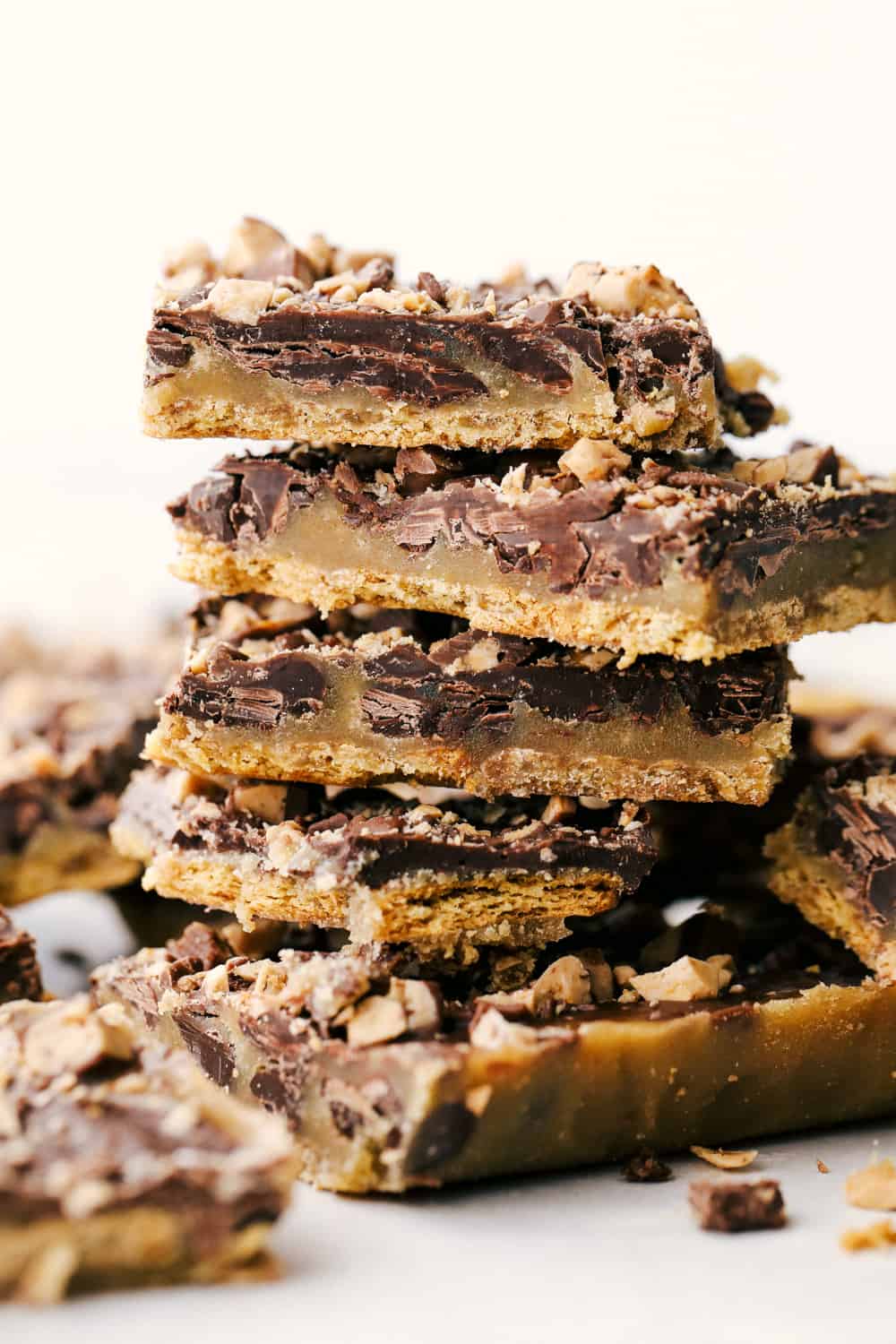 Graham Cracker Toffee
Yes we call it Christmas Crack because it's that addicting. So I am putting my disclaimer on now. I am warning you, you will not be able to eat just one piece. You should make two batches just to be safe.
With it's crunchy graham base and buttery sweet middle, then topped with chocolate and nuts, it's no wonder it's a favorite. It's so easy to throw together, and no candy thermometer needed so anyone can make it and be the hero of the day! Make it today!
Christmas Crack Ingredients
Just 5…