This 14-day meal plan for a family, that you can follow using your Instant Pot is perfect for busy people or in times of emergency. These recipes are easy and use mostly pantry staples and easy ingredients. 
The Instant Pot is currently the most popular small appliance. No wonder! It can cook so many different meals, from pasta, rice, to whole chicken or turkey breast. I use mine several times a week. I make whole meals in it or use it to cook beans, quinoa, rice or mashed potatoes.
Whatever the situation, a simple meal plan can help make life less stressful and dinner time actually fun for the whole family. Here is my collection of top 14 recipes to make in the Instant Pot.
1.Chicken Breast – serve it with mashed potatoes and use the liquid to make a flavorful gravy OR chop the chicken and use in salads or sandwiches.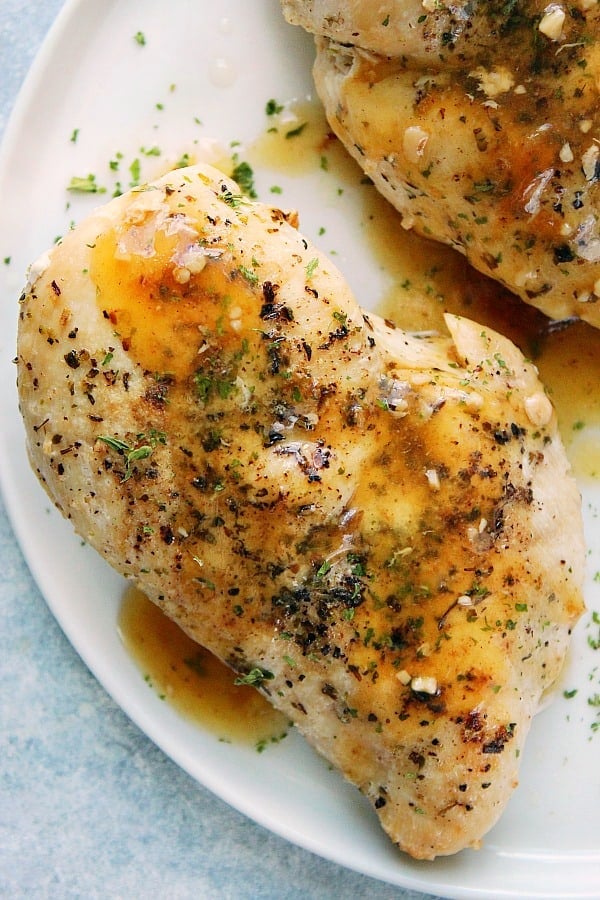 2. Chicken Marsala – perfect dinner for…